Polytechnic of Porto – School of Management and Technology
Who are we?
Created in 1985, the Polytechnic of Porto (P.PORTO) is the largest and the most dynamic Polytechnic in the country, occupying the first position in the ranking of the Polytechnic and, in conjunction with major universities, is placed in the upper reaches of the ranking of National Higher Education.
The mission of P.PORTO is to create and further knowledge, science, technology and culture, and to provide students with technical, scientific, artistic and transverse skills that articulate knowledge and action, so as to become the agent of transformation at home and abroad, and through intervention contribute to the wise development of society.
P.PORTO's eight Schools constitute the dynamic axis of an open, challenging and multicultural community and turn a complex of modern labs and equipment into living entities. The Schools are the link between the three Campuses, 30 research centres, more than 18,000 students, 58 undergraduate degrees and 50 masters' degrees.
Founded in 1999, ESTG (School of Management and Technology) is a dynamic and proactive institution of higher education integrated in P.PORTO. ESTG's mission is to take part in development, social wellbeing, and technical and scientific excellence, by promoting a solid education, enabling students to become innovative leaders of progress and innovation. ESTG involves about 1400 students distributed by 7 Undergraduate and 7 Master degrees concerning 4 main areas: Computer Science, Business Sciences, Legal Practice and Occupational Safety and Quality.
ESTG has a Centre for Research and Innovation in Business Sciences and Information Systems (CIICESI), which has 58 researchers (45 PhD) and its mission is to promote and develop scientific research in Business Sciences and Information Systems domains, particularly if supported by Information Technology. CIICESI holds the interdisciplinary scientific, technological and technical skills necessary to promote and disseminate new knowledge to the business community.
Why we are participating in the project
P.PORTO is one of the largest educational institutions in Portugal, with a high number of students. Despite the size, collaboration with companies is part of its mission and from this collaboration results the realisation of apprenticeships. We have come to feel some problems in the evaluation of the acquired competences on the part of the students. This problem may jeopardize this type of learning in the future.
Our role in the project
Considering our experience with apprenticeships our main contributions will be focused in the design and test of a Conceptual Framework, identifying types of apprenticeships, analysing apprenticeships and developing a typology. Combined with our knowledge in Quality Management we will also play an important role in the definition of a Quality Management Manual for Apprenticeship Management.
Our Team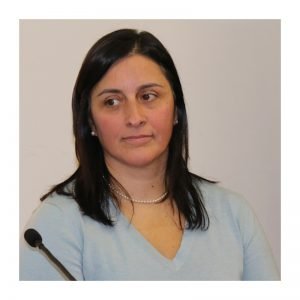 Dorabela Gamboa
President of the School of Technology and Management
Dorabela is an Associate Professor in the Computer Science Department at ESTG.IPP and she holds a PhD in Systems Engineering. Currently she is the President of ESTG.IPP and the Coordinator of the Masters Degree in Informatics Engineering. Previously she assumed several positions at ESTG.IPP, such as, Director of the Research and Innovation Center for Business, Information Systems (CIICESI), President of the Scientific Council, President of the Pedagogic Council and Head of the Quality Management System Office. Her main working fields are Combinatorial Optimization, Heuristics, Metaheuristics and Decision Support Systems. She has published several articles and book chapters, has presented her work in numerous invited sessions at international conferences and has served as reviewer for various international journals and conferences.
ApprenticeshipQ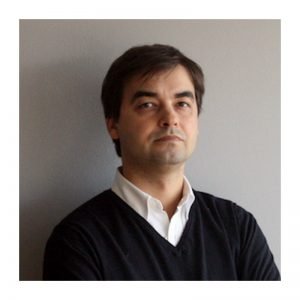 Ricardo Santos
Head of the Informatics Department
Ricardo is graduated in Informatics Engineering since 2005 from the School of Technology and Management – Polytechnic of Porto, and a PhD in Informatics – Artificial Intelligence from the University of Trás-os-Montes e Alto Douro in 2010. Since 2010 he is a professor in the Department of Informatics at the School of Technology and Management of the Polytechnic of Porto. From 2010 to the present is a researcher at the Center of Research and Innovation in Business Sciences and Information Systems (CIICESI) where he has coordinating several research projects in the field of Artificial Intelligence. His research interests include intelligent environments, multi-agent systems, affective computing, ubiquitous computing, persuasive argumentation, and group decision-support systems (GDSSs).
ApprenticeshipQ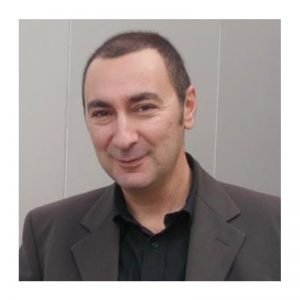 Miguel Lopes
Adjunct Professor
Miguel has a Degree in Environmental Engineering, a Postgraduate Diploma in Occupational Health and Safety and an Expert Degree in Occupational Health and Safety. He is Adjunct Professor Full time Guest at ESTG-P.PORTO where he teaches curricular units in the areas of Environment and Occupational Health and Safety. He also coordinates a higher vocational technical course on Quality, Environment and Safety Management and is responsible for the Laboratory of Safety and Health. He collaborates as an integrated researcher at CIICESI. Among its research themes are the good practices of sector environmental management, the implementation of management systems and the evaluation of risks for workers in the work context. He is the author of several scientific publications presented at national and international conferences and a book in 2015.
ApprenticeshipQ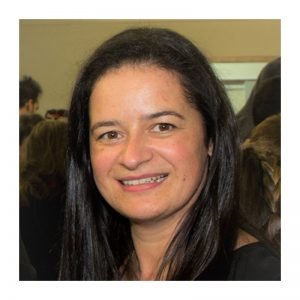 Catarina Martins
Managing Director
Catarina has an Undergraduate Degree in Management and a Postgraduate Course in Public Administration. She is the Managing Director of ESTG.IPP and her duties include coordinating the services of the institution, and managing non-teaching staff.
ApprenticeshipQ